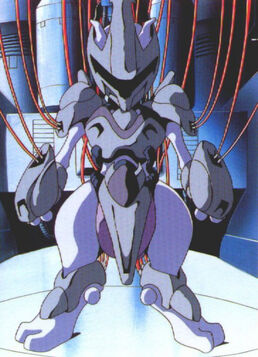 Mewtwo

Ahh its a Mewtwo
General
National Dex
#150
Type
Psychic
Evolves from
-
Evolves to
-
Method or lvl
-
Generation
I
To obtain
Map
The Hollow Field
Others
-
Base Stats
HP
106
ATK
110
DEF
90
SPD
130
SPATK
154
SPDEF
90
Attacks
Default Attack
{{{default attack}}}
Naturally Learned
{{{naturally learned}}}
Mewtwo was created in a lab on a island from a DNA sample of Mew. It was made by a group of scientists who were hired by
Giovanni
.He is like mew two but he is stronger then him about 2/10 times.Accidentally Mew and Mewtwo were the biggest enemies.There is one episode when they are fighting.He can be found on Hollow Field with Mew and on Psychic map with others legys.
Ad blocker interference detected!
Wikia is a free-to-use site that makes money from advertising. We have a modified experience for viewers using ad blockers

Wikia is not accessible if you've made further modifications. Remove the custom ad blocker rule(s) and the page will load as expected.